Now installing in "HO", "ON30" single motor "O" scale locomotives. The first full color touch screen wireless hand controller for operation, sound control and accessories of all your locos. Coming soon O and G scale throttles Fall of 2017. Uses standard 9 pin DCC plugin socket for power, motor control and headlights. Plus has 6 pin wiring harness to connect sounds and additional lighting effects.
Below: HC-2 Color Touchscreen Handheld Controller w/Direct Radio, $289.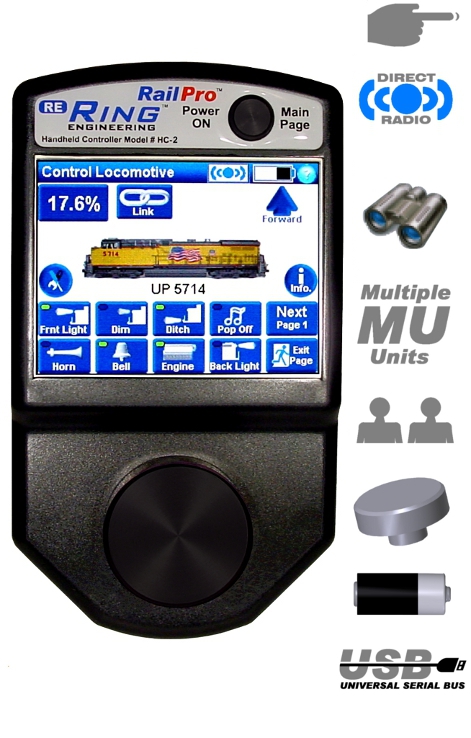 Below: Sample screen shots using the handheld controller.
Below: LM-3S HO/ON30 Scale Locomotive Module with Sound, $99. LM-3 without sound, $59.
Below: RPK-1 Starter Kit with Wireless Color Touchscreen Handheld Controller and Power supply. $389.00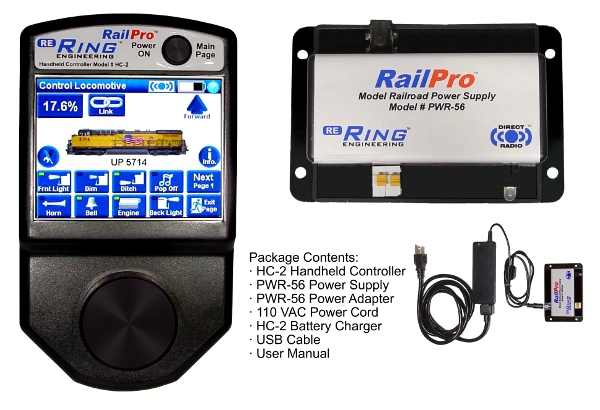 For a complete description of system with videos click on this link:  RailPro Learn more
Below battery installation for Bachmann ON30 steam loco. RailPro w/sound and upgraded speaker installed in tender. 3 hour Li-Po battery inside boxcar.
Installation rates:
Track power with upgraded speaker, $70
Battery power conversion, includes battery, install kit, charger, upgraded speaker, cables, $285.